Friday, 21 JAN – Conference Channel 4 – 12:00 - 13:00
We're excited to announce that MEWEM EUROPA will be digitally present at this year's ESNS music conference!

Get to know our speakers: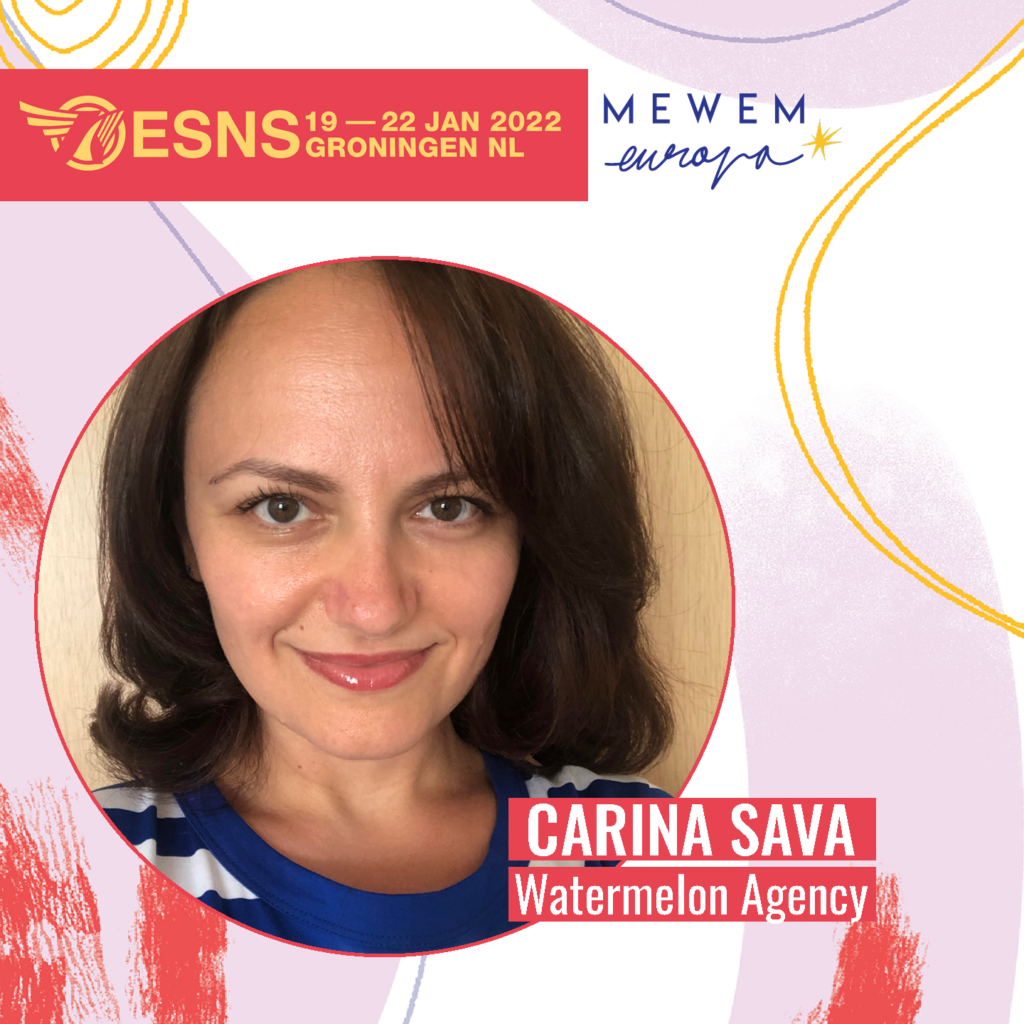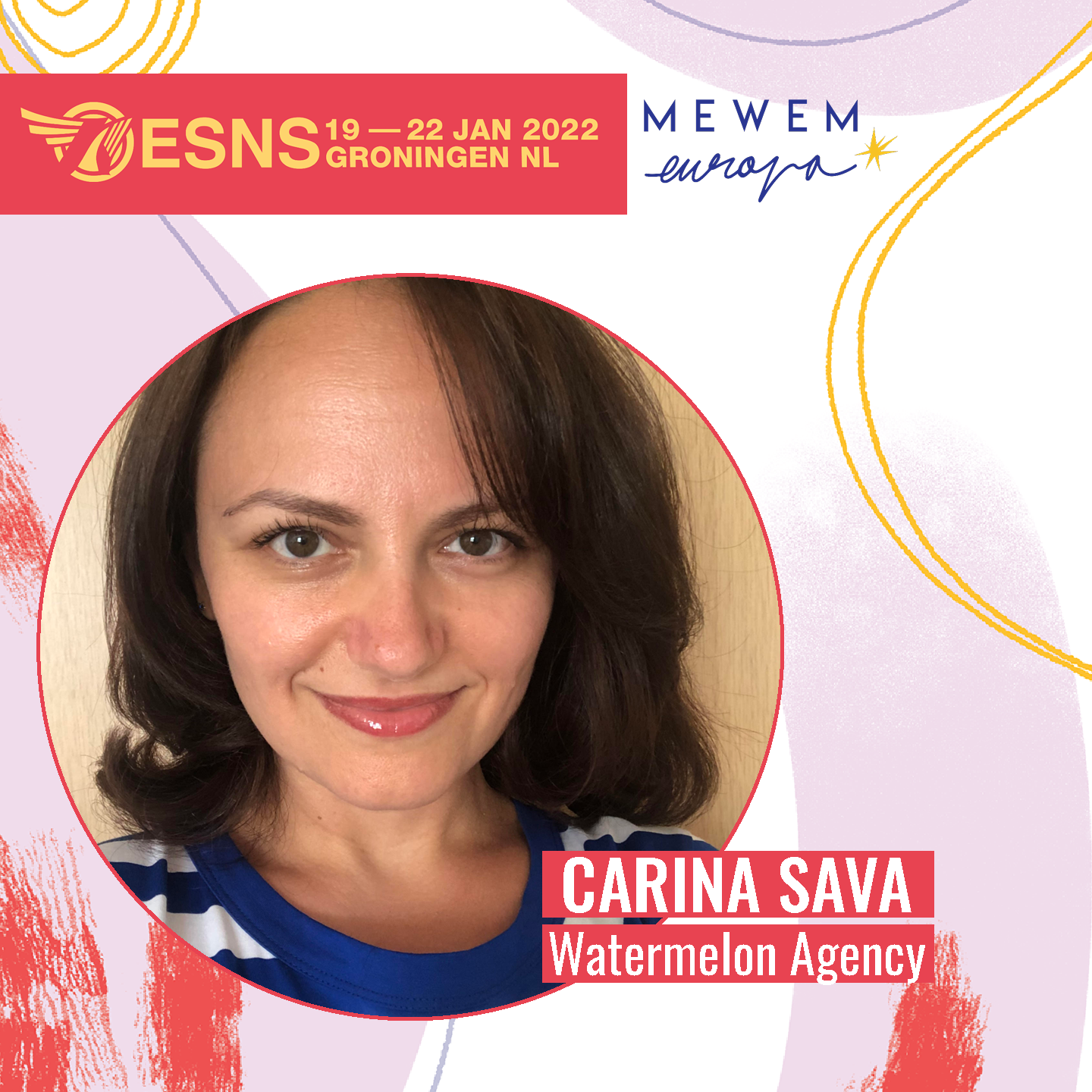 CARINA SAVA Watermelon Agency
Carina Sava is a music business professional with more than 12 years of experience in artist management, booking, brand partnership, music marketing, and communications. With a master's degree in Artist Management at Berklee College of Music, she is the Co-founder and Vice President of RAW Music Association and the Conference Program Manager of Mastering the Music Business Conference and Showcase Festival, the leading music business event in Romania. Carina is also the Founder and Chair of Women in Music Romania and in 2020 she launched her own artist management company, Watermelon Agency.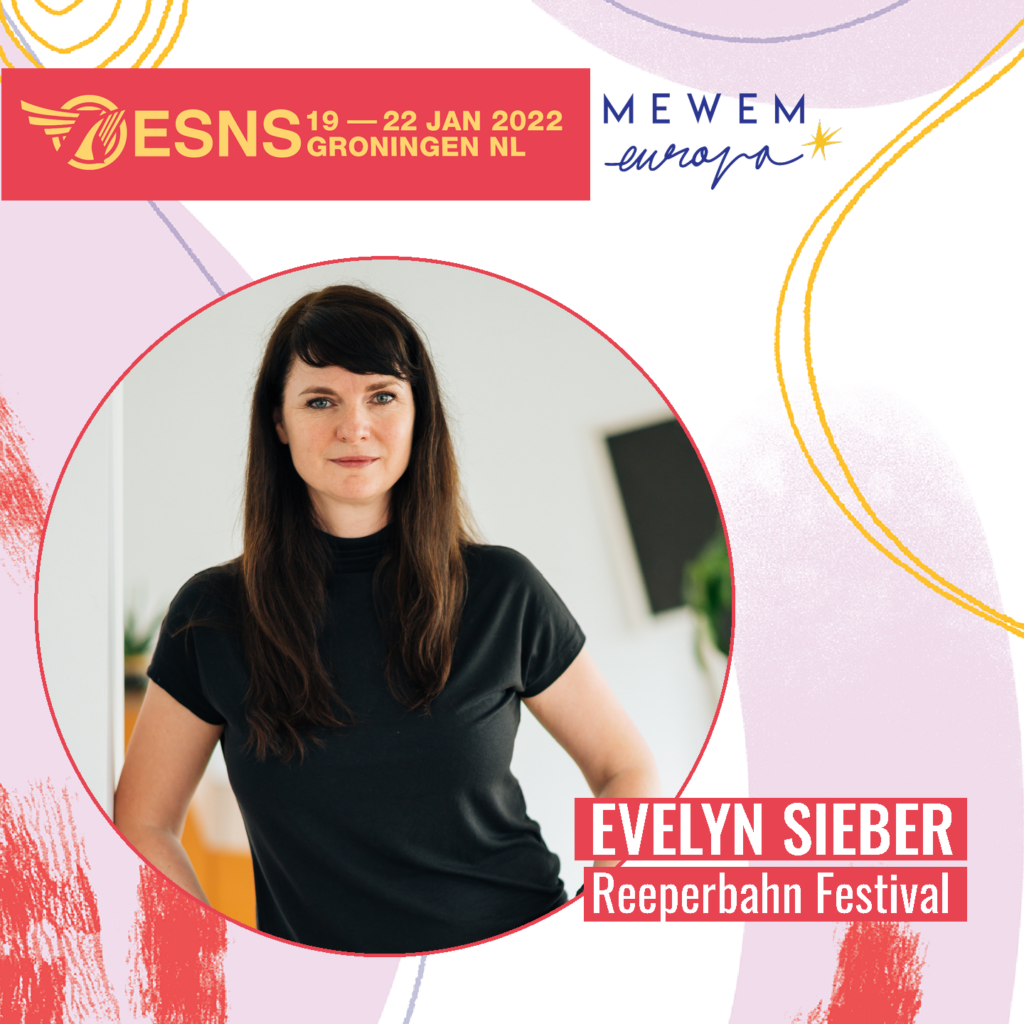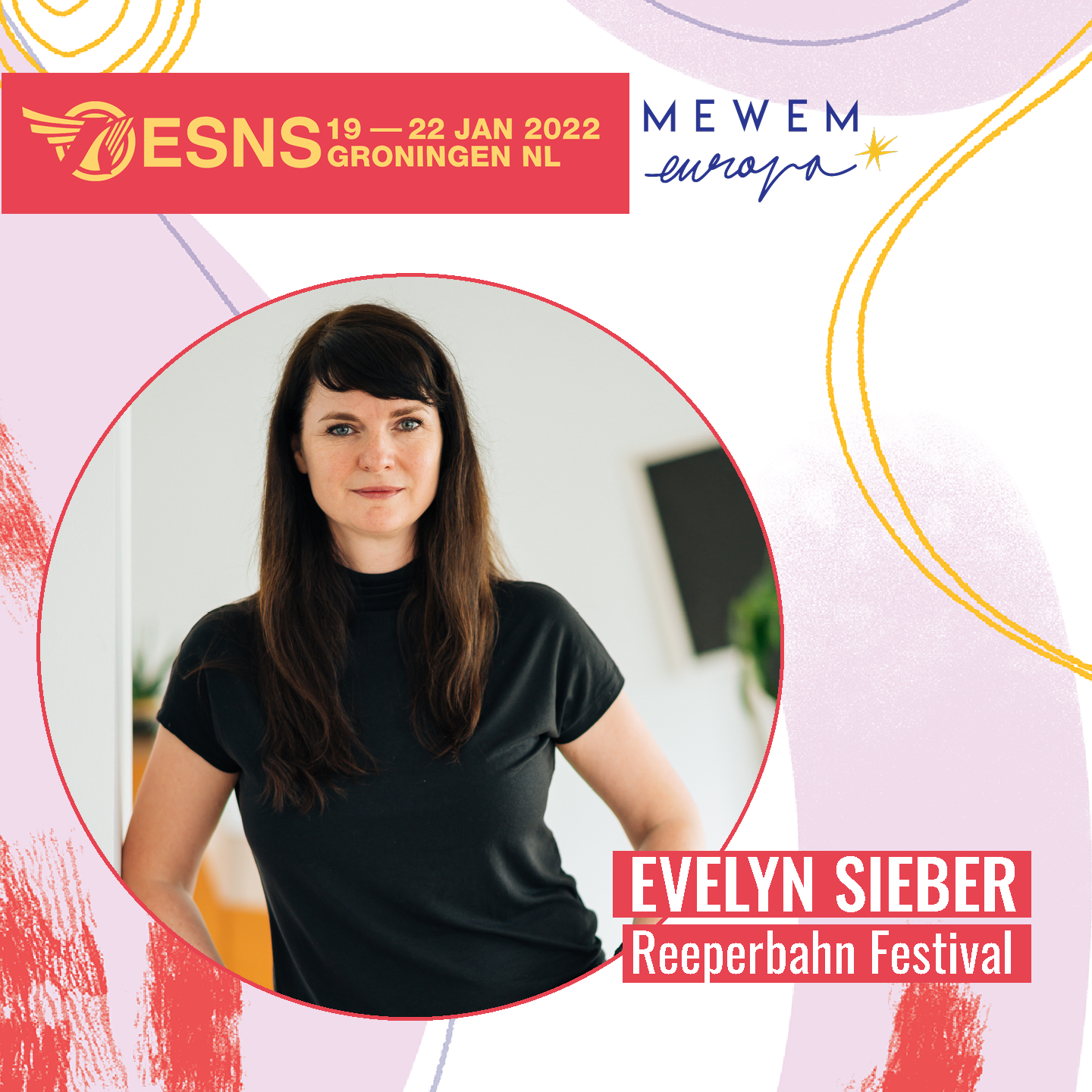 EVELYN SIEBER Reeperbahn Festival
Evelyn Sieber represents the Reeperbahn Festival, one of the most important meeting places for the music industry worldwide and Europe's largest club festival. The annual event in Hamburg, Germany presents some 600 concerts by international artists to an audience of over 50,000 fans and 5,900 music industry professionals from 55 countries (figures pre-Covid).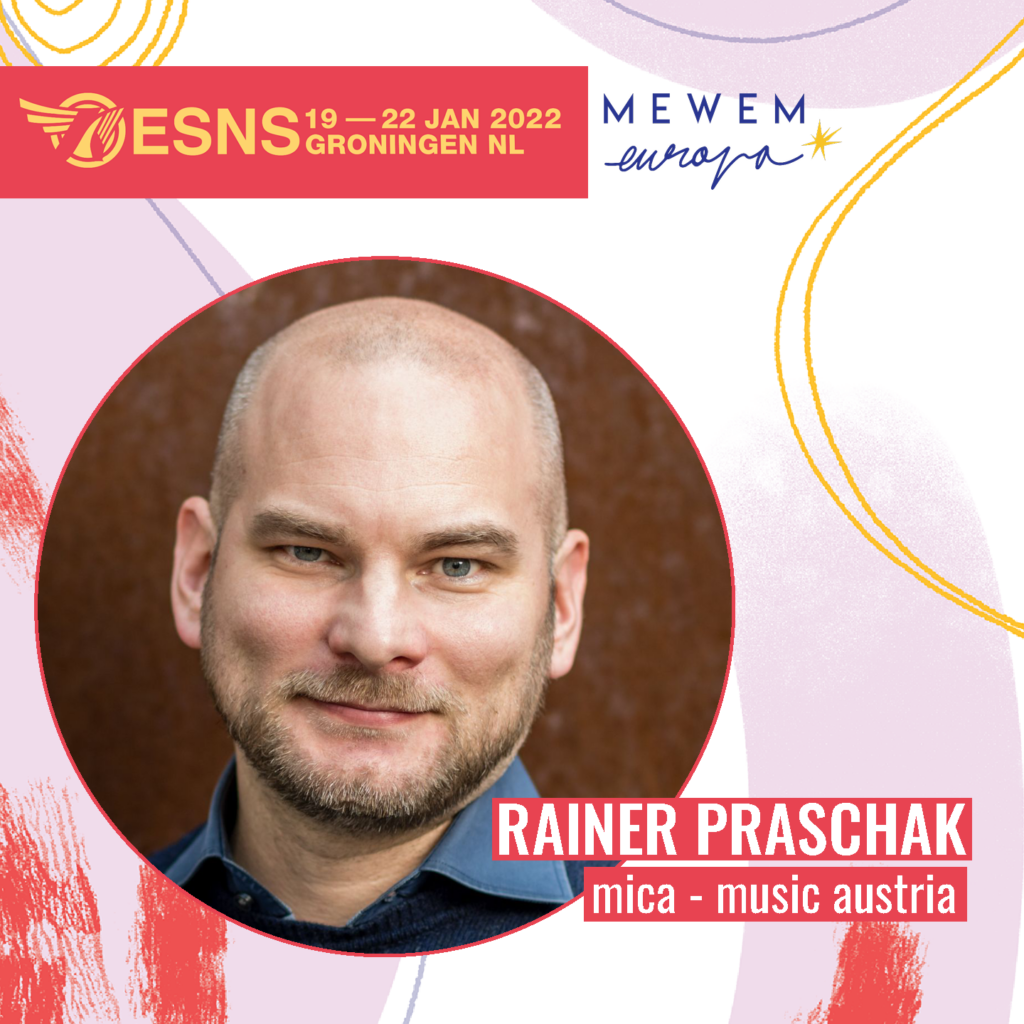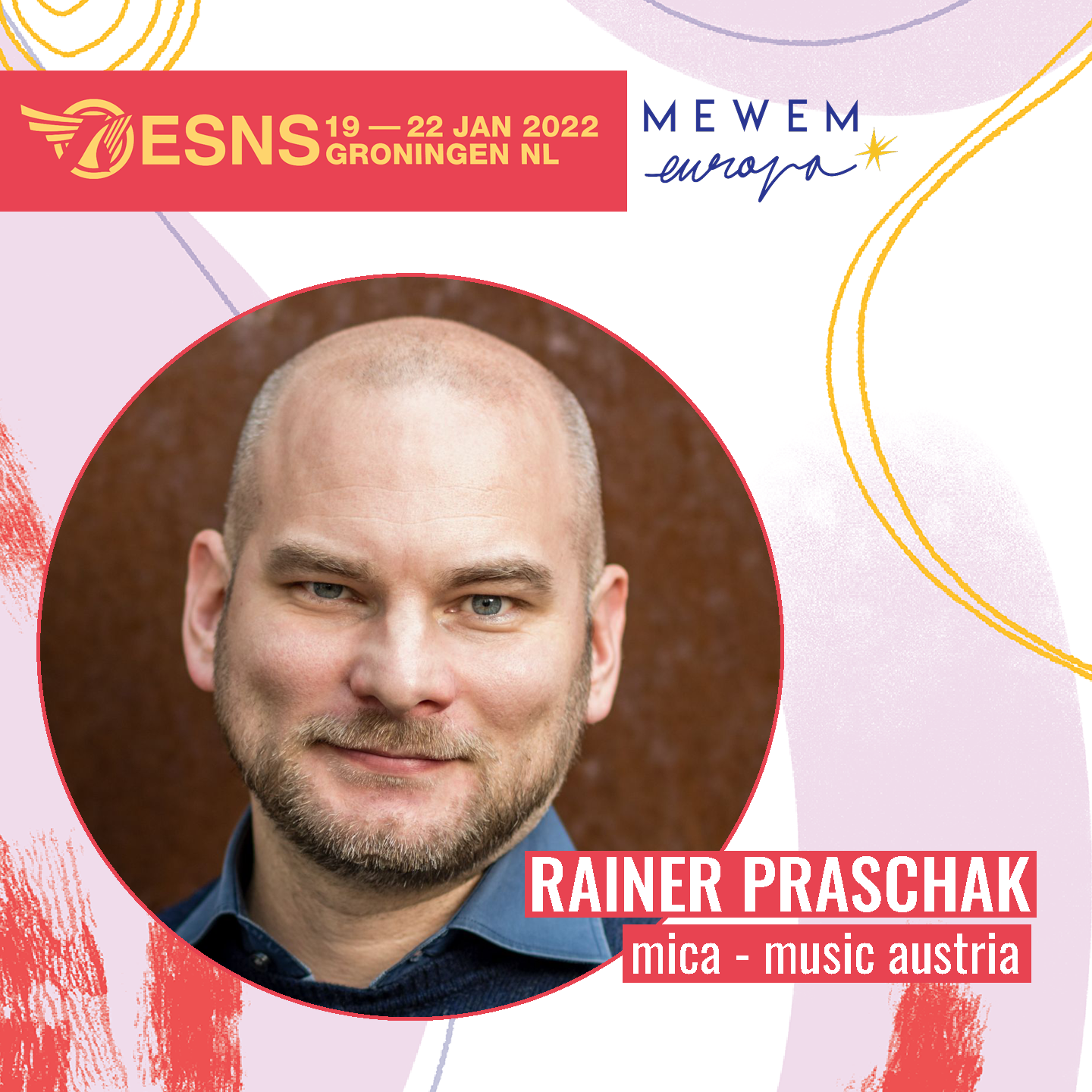 RAINER PRASCHAK mica – music austria
Rainer Praschak, born 1973 in Vienna, Austria. He works as Project Manager and Curator "digital music business" for mica – music austria in Vienna. Rainer has more than twenty years of experience in the music business and has managed several Cultural and Research Projects funded by the EU. He has managed the Culture Project fair music – the first initiative for fairness and justice in the music business, the FP7 research Project IM3I – Immersive Multimedia Interfaces, and many others.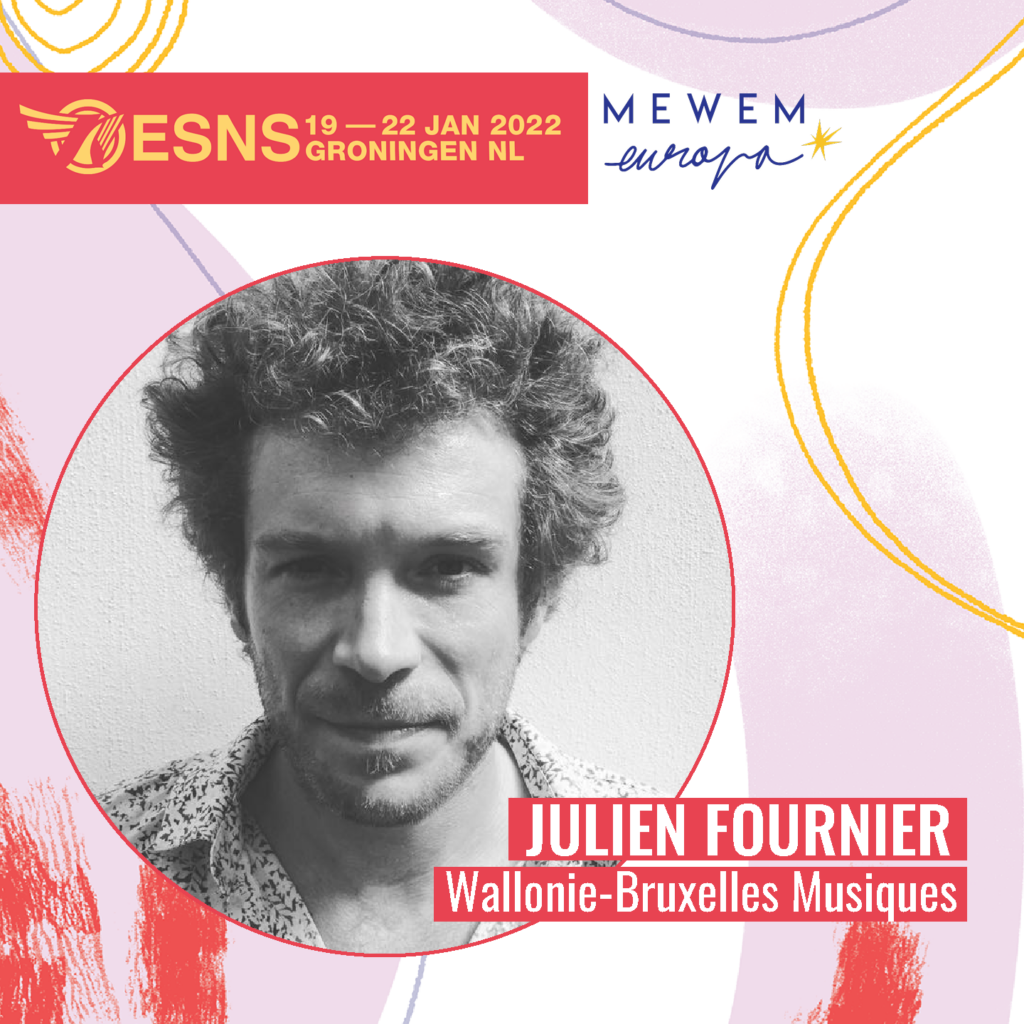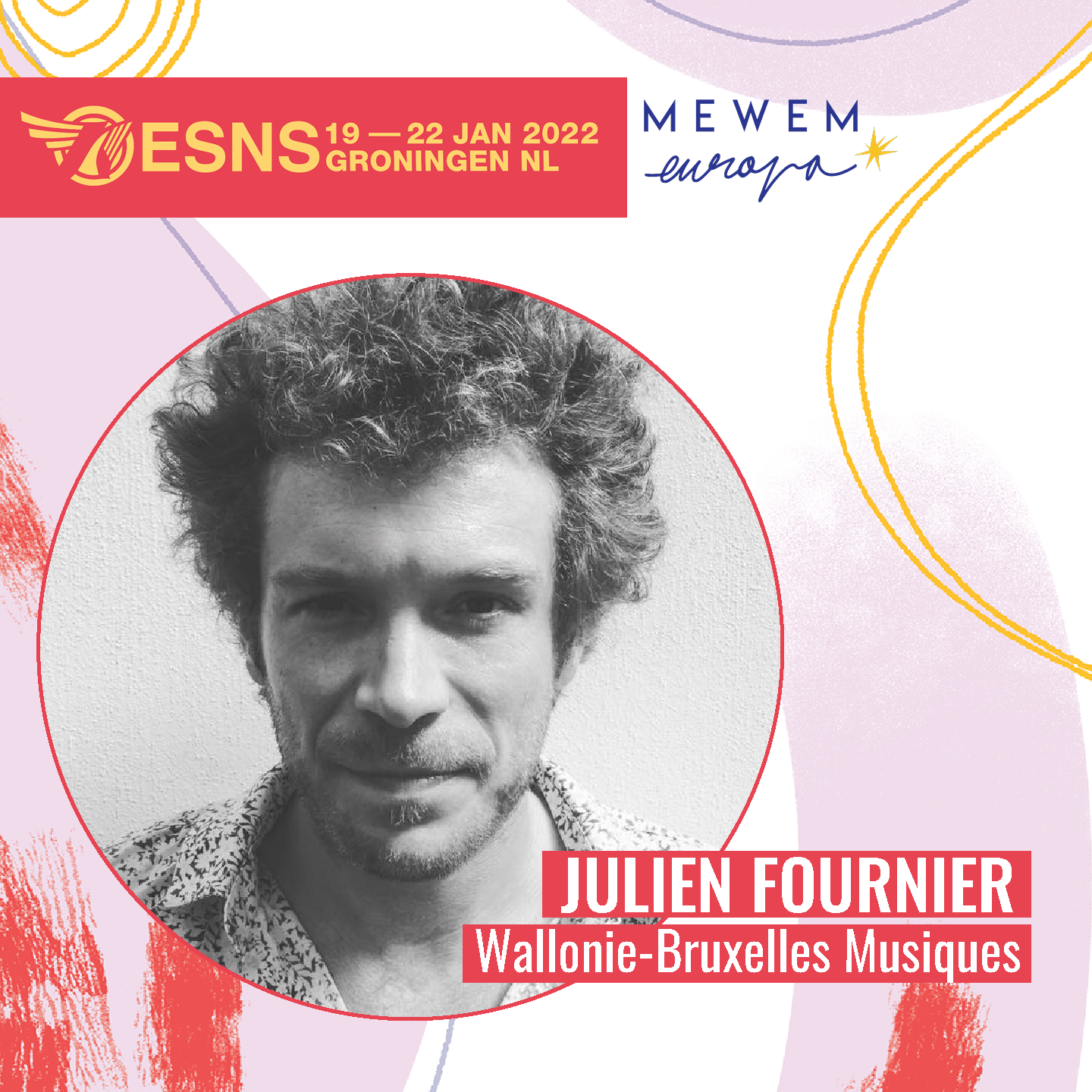 JULIEN FOURNIER Wallonie-Bruxelles Musiques
Julien Fournier (Brussels, 1981) graduated in journalism and communication at Université Libre de Bruxelles. His journey has led him since the early 2000s to work with Radio Campus Bruxelles, Radionomy, Les Siestes Electroniques, Vlek, and a few other projects, always within the music, media and communication sector. Hired at Wallonie-Bruxelles Musiques (a public agency specialized in supporting exports for the Wallonia-Brussels Federation's music industry in Belgium) in 2012 as head of the current music sector, he took over the management of the agency 6 years later. Today, he designs and implements, with his team, the policy of transversal support (all musical genres) for artists, bookers, labels, and broadcasters residing in the French-speaking part of Belgium. He also joined the board of EMEE (the association of European export agencies for the music industry)in 2020.
---
Moderation: ARIANNA FLEUR ALFREDS
Mica / Austrian Music Export
Born and raised in NY, currently based in Vienna, Arianna Fleur Alfreds has been working in the music sector since 2008, mainly in the non-profit sector.