Mentor
Sandra Walkenhofer
After several years in marketing and film, Sandra founded an association in 2008 with her current business partner. At first they only wanted to organize small parties/DJ-sets, but quickly it became more. First booking, then promo, event series at Chelsea and regular shows at WUK. They often played the Arena (open-air) and organized concerts in the Wiener Stadthalle as well as in various well-known locations all over Austria. They work with national as well as international artists, festivals and partners. In 2014 they founded a label and recently a music publishing company.
In addition to the agency, Sandra worked for a year at mica – music austria advising musicians on all matters concerning the music business. Furthermore they regularly teach at Wifi Vienna and SAE the areas of Booking&Live.
Mentee
Katharina Schwab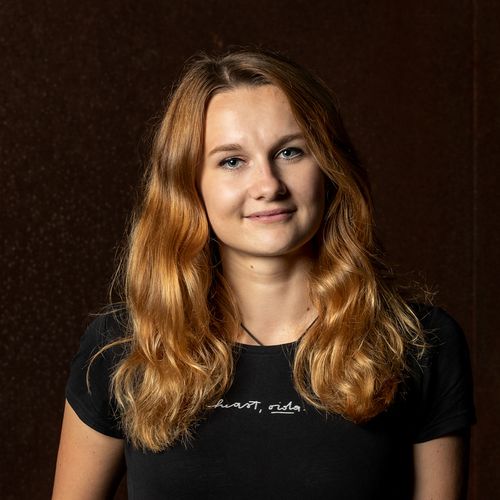 Katharina Schwab has been a cultural mediator & participation manager at the Festspielhaus St. Pölten for two years now, where she is largely responsible for community projects. She is also part of the communication & fundraising team at WUK Vienna, where her main focus is on fundraising campaigns and donor communication.
After her bachelor's degree in media management, she moved to Kufstein for her master's degree in Sports, Culture & Events Management. During her studies she has already worked at numerous major events such as the European Forum Alpbach, the Ars Electronica Festival, the Waves Vienna Festival and also the 4GameChangers Festival, which gave her the motivation to work in the event industry in the future. Besides her studies, she attended the Musikwirtschaftslehrgang (initiated by Ink Music founder Hannes Tschürtz), to gain deeper insight into the areas of the music business.