Last week women from all 6 partner countries gathered in Berlin to meet each other, network, and most of all: talk about the future of MEWEM. This meeting was nothing short of a powerhouse for sustainable change, concrete action points, new ideas, and considerations for the future of women in leadership positions.
Building a European Network
On Thursday all partners gathered for a meeting to discuss the progress of their local programs as well as to collect ideas for the future of MEWEM in each respective country. Various scenarios of transgression were explored and defined. Particular focus was given to the hub as a valuable dissemination and resources center for other organizations that are interested in conducting a mentorship program.
The resources that have been created, evaluated and tested in various years of mentoring women in the music business will be available soon for various organizations and people in the industry that are dedicated to the structural changes that effective mentoring can bring.
Most mentors arrived on Thursday, just in time for the networking event at the 260 Bar close to the Mercedes Benz arena in Berlin. This night was dedicated to mingling (under strict covid regulations) and networking, building personal relationships with each other.
This event set the stage for a very powerful start into the next day where mentors were invited to the beautiful facilities of the VUT to learn more about the scope of work embodied in MEWEM Europa, learn about the hub and the various programs throughout Europe.
Exploring the Future of MEWEM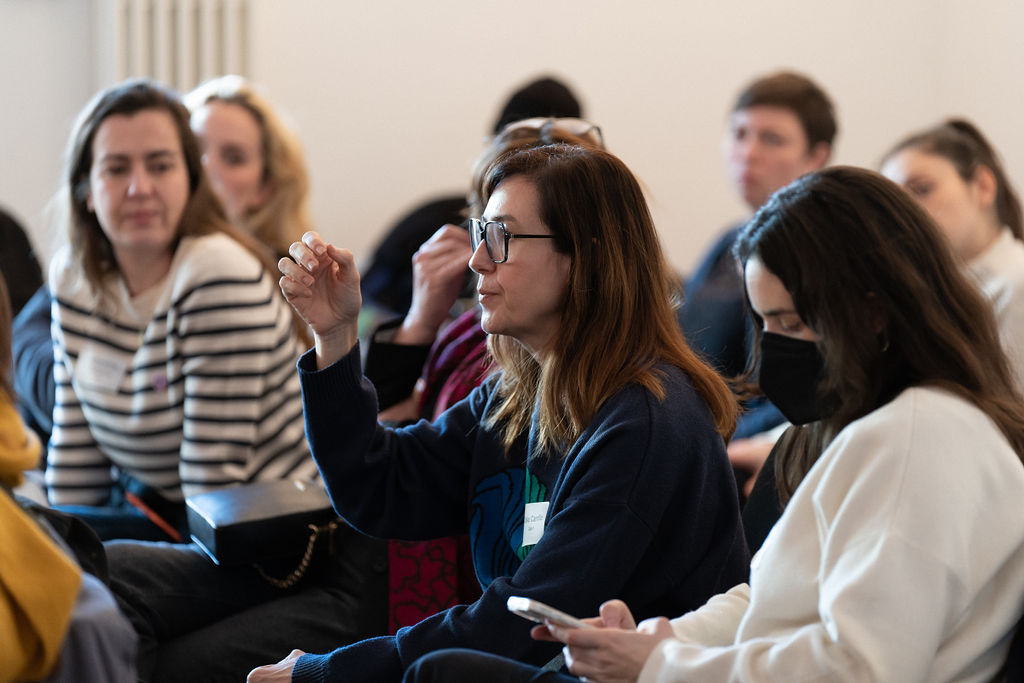 After a delicious lunch break, the mentors were asked to get to work – their expertise and experience within the program is immensely valuable for the improvement of the mentorship program. In order to collect various ways on which the program can be improved, the mentors were asked to participate in 4 different discussions dedicated to distinct issues concerning the quality and future of MEWEM. The results of these discussions will be subject to further analysis and will be added in a detailed report about the two-day meeting.
Finding Ways to Collaborate
After the presentation of the mentor's input and feedback, the mentors – by now already very comfortable with each other – all pitched their own project and work in order to find possible ways to collaborate or support others.
This round again highlighted the diverse fields of work and expertise that are represented among the mentors!
This pitch was the basis for exchanging contacts and establishing more concrete ideas on how transnational cooperation can be fostered between the mentors. This gathering once again proved the significance of getting to know each other (under strict covid regulations) and enabled ideas that go beyond borders and known structures.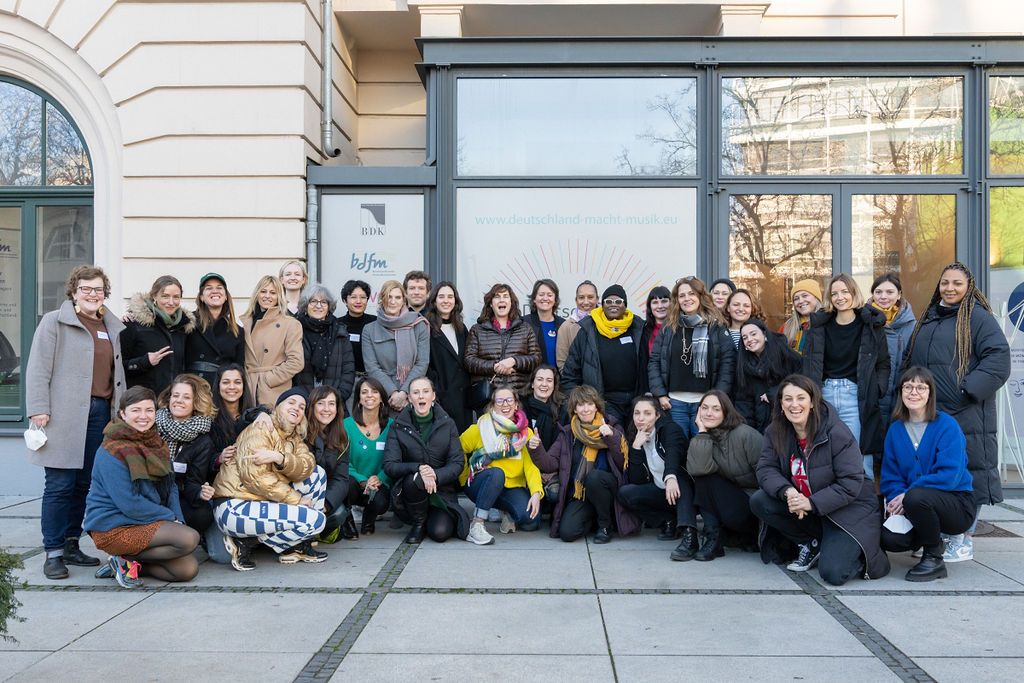 We thank the mentors for taking the time to contribute to the success of MEWEM, for their dedication to the philosophy, and for being such an integral part of the sustainability of the program.
---
All Photos by (c) Anne Freitag