Mentor
Astrid Exner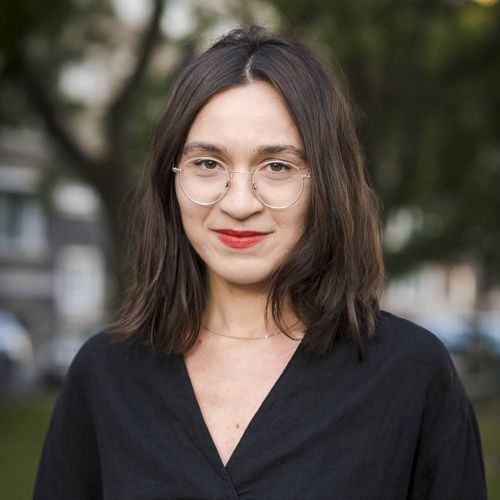 As Head of Communications, Astrid is responsible for the communication strategy at WUK, one of the largest socio-cultural centers in Europe with over 100 live concerts annually. She is responsible for PR, marketing and fundraising and, as press officer, is also the first point of contact for media. Astrid is also a freelance lecturer (FH Kufstein, SAE), editorial member of The Gap and jury member of the Amadeus Austrian Music Awards and the music promotion program NASOM of the Austrian Ministry of Foreign Affairs. Before moving to WUK in 2016, she was responsible for streaming, playlist curation, online campaigns and social media in the digital business department at Sony Music Austria. She took her first steps in the music industry in 2010 with an internship at Ink Music and with her music blog Walzerkönig, which provided an extensive overview of the local scene from 2011 to 2016.
Mentee
Claudia Oczenski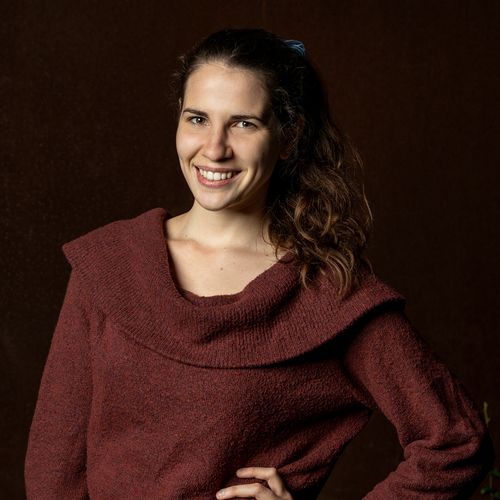 Claudia Oczenski aka "Syannah" is an Austrian Singer/Songwriter, born and raised in Vienna.

Ever since she can remember, singing has been her biggest passion, but for a long time this passion had only been lived out between her own four walls, as self-doubts and a lack of self-esteem kept her from actually going after her dream of becoming a musician.
Though she had taken singing lessons now and then, ever since she was a teenager, she never really considered singing as a profession. In 2017 all that changed, as she started taking life into her own hands and decided to go after her long-desired dreams. Thoughts like "I am not good enough" shouldn't stand in the way anymore. She started taking guitar lessons, wrote her first few songs, went from one open stage to another, started making street music and blindly dove into the journey of this huge sea called the "music business".
After 4 years, at the age of 24, the Viennese Singer/Songwriter has just released her 6th single as "Syannah", she has played over 200 live-performances in Austria and Germany and is in the middle of her first album-production.
Aside from music, Claudia also has a huge passion for psychology and personal development. Over the years she has attended several courses concerning topics such as psychology and self-awareness and has completed a training in "Life- and Social Consulting". All of these approaches are also perceptible in her music. She sings a lot about her own personal development and you can hear her self-reflecting approach in each of her lyrics.
It's her goal to combine these 2 main elements in her life. She doesn't only want to stand on stages as "Syannah" and share her music, as well as her journey, but she also wants to help people get over their own fears. By doing exactly what she has been afraid of for so long – she wants to show people, that everything is possible, if you just follow your heart and go after what you love.